03 Feb

Dentistry Month 2023: Marketing Tips for Clinics
Are you prepared for Dentistry Month?
Email communications can be one of the most valuable marketing channels with your clients. During the ever-busy Dental Month, we want you to be able to focus on your practice, so we created an email template for you to quickly and easily get the word out to clients.
Simply copy and paste the email template into your communication manager, and download the email banners for eye-catching graphics!
---
Dear *CLIENT'S FIRST NAME*,
Just like us humans, *PET NAME* benefits from regular dental cleanings and at-home dental maintenance. Unfortunately, without opposable thumbs, your pet may need a bit of help.
Here are a few quick and simple ways to keep *PET NAME* teeth as healthy as possible between regular dental check-ups.
Brush *PET NAME*'s teeth. Ask the front desk to purchase a toothbrush or toothpaste so you can brush regularly. Although daily brushing is ideal, we understand just how busy life can get. Commit to regular brushing and try building up to a daily brushing routine.
Feed *PET NAME* a healthy diet. Imagine if you only ate candy, chips, and soda. Your pet's diet can absolutely affect their dental health so be sure to feed them a diet that can help them maintain good dental health. Contact Dr. *VET NAME* for any suggestions particular to *PET NAME*'s needs.
Consider using dental chews, toys, and oral solutions. There are a number of products available for *PET NAME* to chew on that can actually help clean tartar from teeth. We would love to talk with you about what chews or rinses can be helpful for "PET NAME*.
Most importantly, be sure to commit to regular dental check-ups and cleanings. Preventative care for dental health can avoid painful dental disease and expensive procedures. By proactively maintaining good dental health, you can spot things well before they turn into a bigger concern.
Implementing these few tricks can save your pet from dental disease, which can affect overall health and quality of life, as well as save your wallet from unnecessary strain.
Call us at [CLINIC PHONE] or email us at [CLINIC EMAIL] to schedule *PET NAME*'s dental exam and learn what to expect.
---
Want to learn more about dentistry?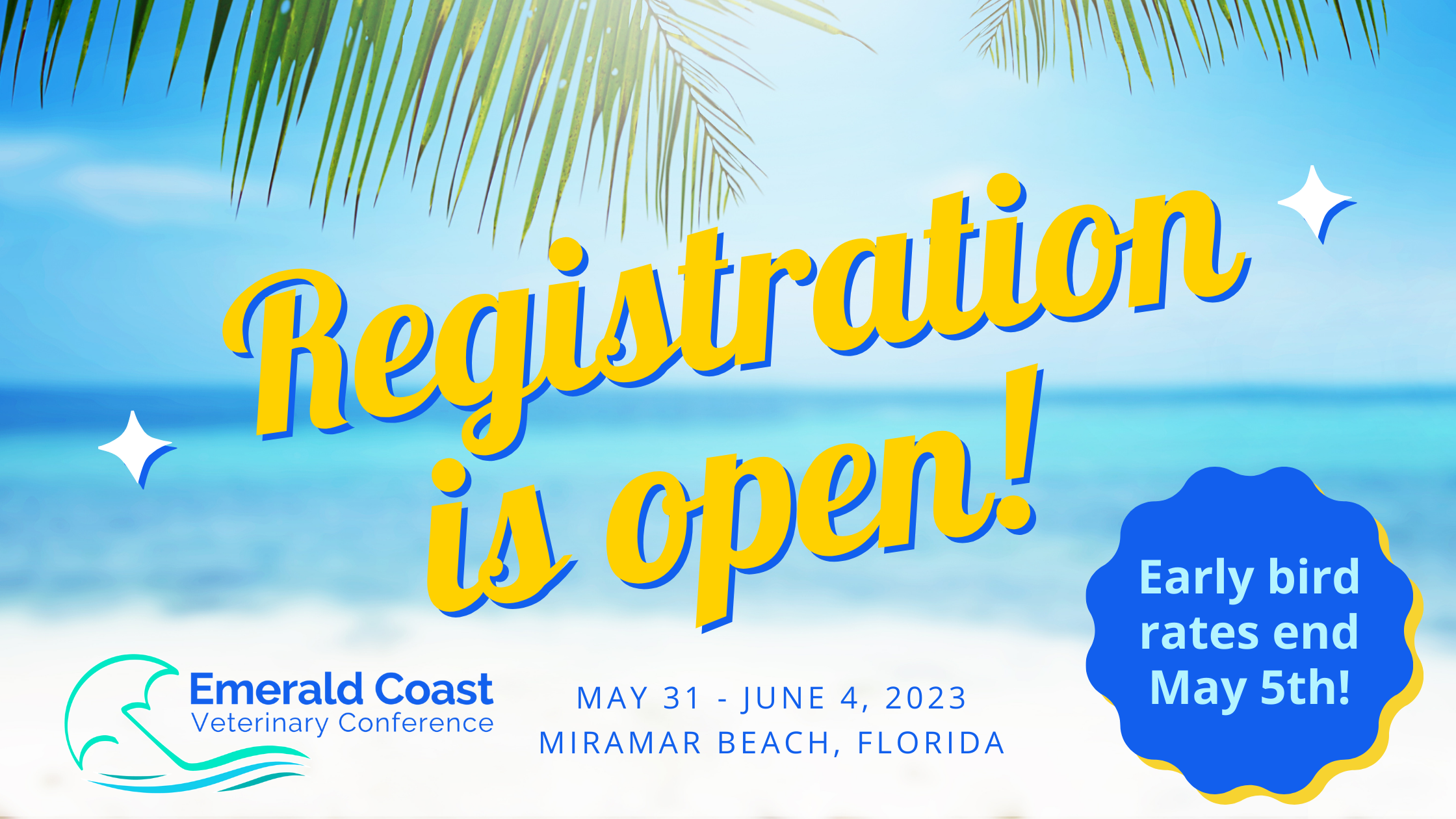 Join us at Emerald Coast Veterinary Conference for 2 tracks on dentistry!
Friday with Dr. Kristin Scott, DVM, DAVDC
Have Clients Say "Yes!" to Dentistry: Introduction to Dental Radiographs
What's That Pointy Thing? Dental Instrument ID and Usage; Dental Extraction Basics​
Advanced Dental Extractions and Complications
Sunday with Dr. Gary S. Goldstein, DVM, FAVD, DAVDC
Dental Radiology: What's Normal and What's Not
Common Oral Pathology from Pediatric to Geriatric
How to Avoid and Treat Complications of Extractions